Twitter censure une caricature de Charb
2018-09-20
Une caricature de Charb (Stéphane Charbonnier), tué dans l'attentat islamiste contre la magazine Charlie Hebdo le 7 janvier 2015, a été récemment censurée par Twitter.
Summary in English A cartoon by Charb (Stéphane Charbonnier), killed in the Islamist terrorist attack against the French magazine Charlie Hebdo on January 7th 2015, was recently censored by Twitter. The cartoon's caption reads, "Extremes Touch Each Other," a pun associating masturbation with the convergence of two forms of religious extremism.
La revue française Marianne nous informe que Twitter a bloqué le compte d'une figure de "Charlie Hebdo" affichant un dessin de Charb :
Après le blocage de son compte Twitter en raison de la diffusion d'une caricature de Charb, Marika Bret, figure historique de "Charlie Hebdo", s'insurge ce 18 septembre contre la sanction du réseau social. Elle condamne plus largement la multiplication des censures à l'encontre du dessinateur disparu, qu'elle qualifie de "seconde mort".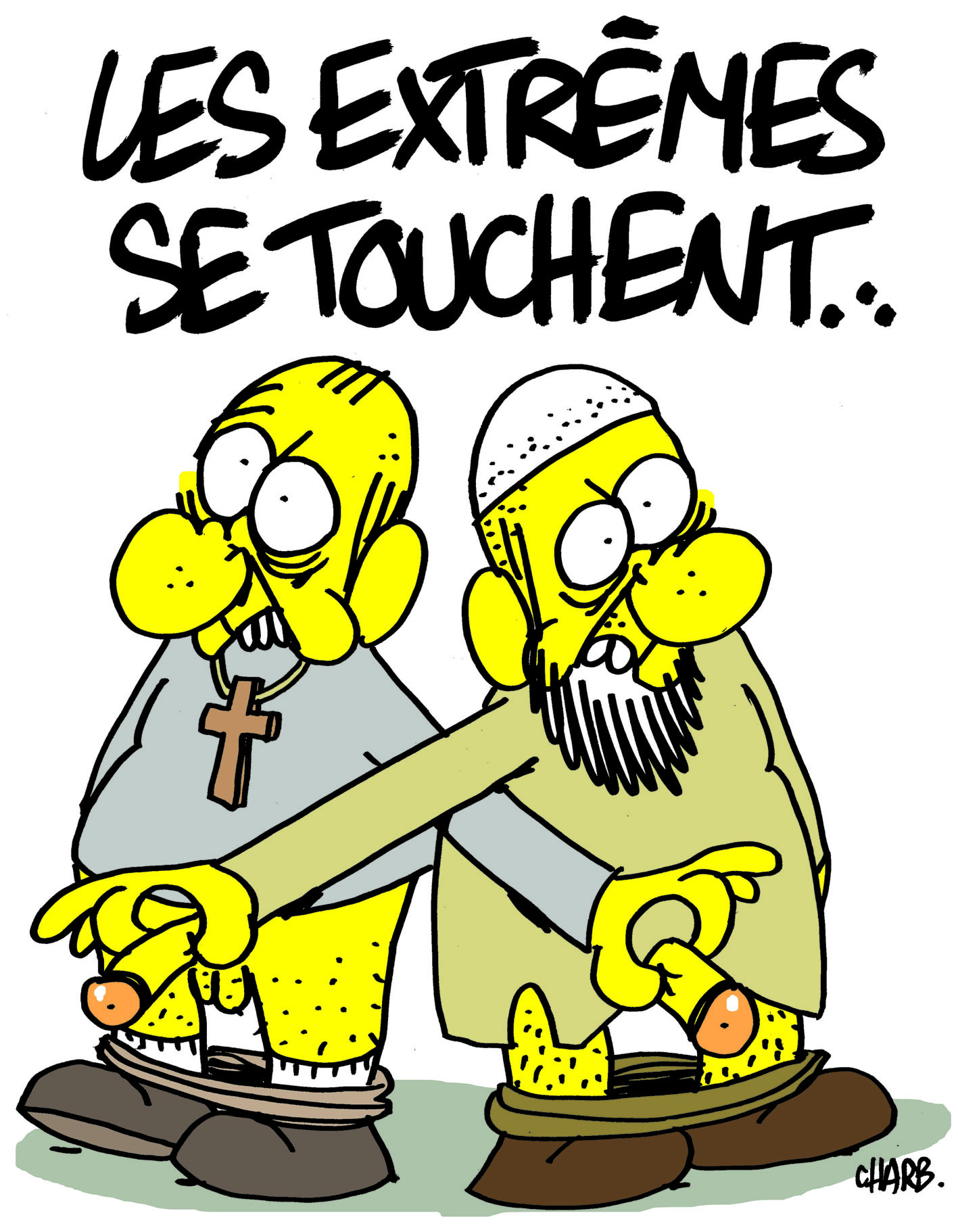 Cliquer pour agrandir l'image
Caricature réalisée par Charb en 2011
Source : Marianne
---
Next blog: Ensaf Haidar Challenges Canadian Orthodoxy