2020-07-01
Ma réplique à un texte de Madeleine Pilote-Côté, intitulé Quand le désaccord suscite la haine, paru le 29 juin 2020 dans le Journal de Montréal.
Summary in English My response to an article by Madeleine Pilote-Côté, entitled Quand le désaccord suscite la haine (When Disagreement Gives Rise to Hatred), published in the Journal de Montréal on 29th June 2020. Pilote-Côté objects to the fact that Émile Bilodeau, a singer who participated in the recent broadcast of Quebec's Fête nationale, was criticized for wearing an anti-Bill-21 lapel pin during the show.
Madame Madeleine Pilote-Côté,
Dans votre texte du 29 juin 2020, vous vous fâchez du fait que le chanteur Émile Bilodeau ait été vertement critiqué pour avoir porté un macaron anti-Loi-21 durant le récent spectacle de la Fête nationale. Vous dites même qu'il aurait reçu des menaces de mort. Évidemment, de telles menaces sont inacceptables, peu importe la situation. Mais le geste d'Émile Bilodeau était tout de même inapproprié.
Sur la même scène que le jeune Bilodeau se trouvait aussi Paul Piché qui, à ce que je sache, appuie la laïcité ; du moins, il a accordé son appui à la Charte de la laïcité proposée en 2013-2014 par l'ancien gouvernement du PQ. Mais Piché a été discret ; il n'a pas affiché de macaron pro-Loi-21. Un tel affichage aurait été déplacé aussi dans le contexte de ce spectacle. Pourquoi les opposants de la laïcité n'ont-ils pas le même savoir-vivre que ses défenseurs ?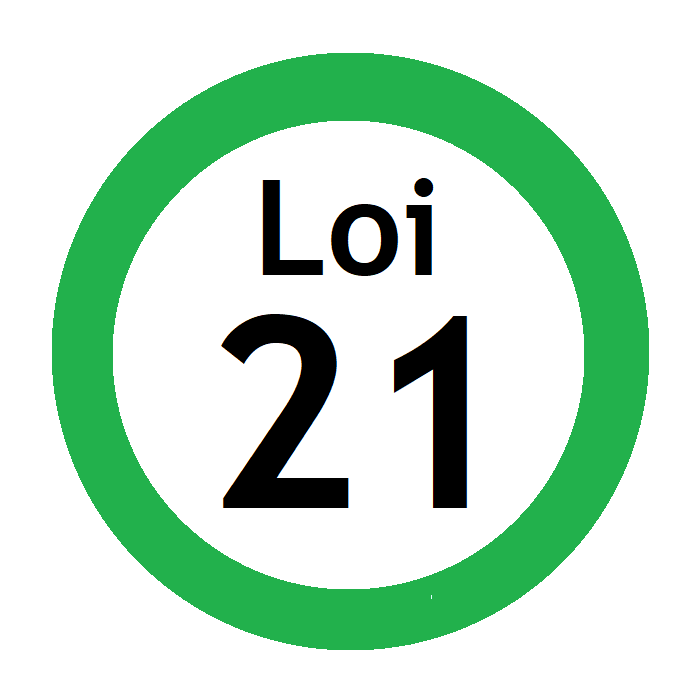 D'ailleurs, Mme Pilote-Côté, dans votre texte vous véhiculez des faussetés au sujet de la Loi 21. Cette dernière n'est aucunement discriminatoire car elle s'applique à toutes les religions et à toutes les personnes, aux hommes autant qu'aux femmes. La Loi 21 ne demande pas « à des gens de renoncer à leurs valeurs » comme vous le prétendez ; au contraire, elle ne fait qu'imposer une contrainte de comportement raisonnable à certains fonctionnaires pour des raisons d'éthique professionnelle. Vous avez le droit de vous opposer à cette Loi, mais il est inacceptable de la présenter sous un faux jour comme vous le faites éhontément.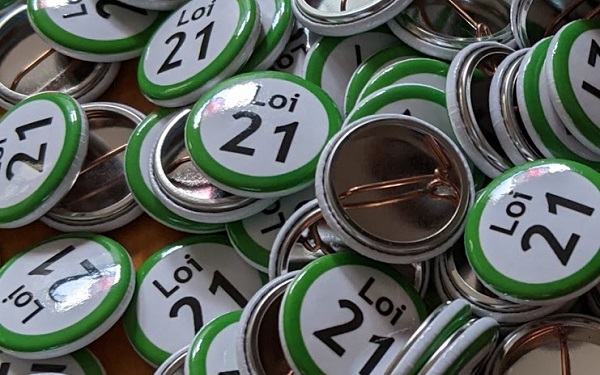 L'indiscrétion d'Émile Bilodeau lors de ce spectacle de la Fête nationale québécoise est particulièrement saugrenue. L'opposition à la Loi 21 provenant du Canada hors Québec est d'une intensité, d'une hystérie et d'une malhonnêteté si extrêmes qu'il faudrait la qualifier de campagne de propagande haineuse anti-québécoise. En effet, à écouter ces opposants de la laïcité — qui répètent ad nauseam les mêmes faussetés que vous —, on dirait que le Québec serait un véritable cloaque de persécution religieuse, de xénophobie et pire.
Dans ce contexte où les Québécois sont actuellement la cible de cette atroce propagande, l'ineptie d'Émile Bilodeau est flagrante. Lors d'un spectacle ayant pour but de célébrer la fierté nationale d'un peuple, afficher sa solidarité avec la haine contre ce même peuple est tout à fait déplacé.
David Rand, Montréal
---
Prochain blogue : Racialism versus Secularism